Practice areas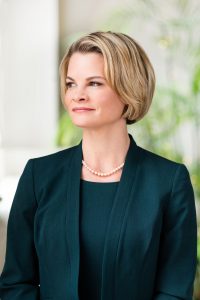 Not all criminal investigations result in criminal charges. Porter Law Office understand this and appreciates the toll a criminal investigation can take on your everyday life. For this reason, Porter Law Office offers consultations – whether or not criminal charges have been filed against you – to discuss your case.
If you have been charged with a crime, you are entitled to representation that is competent, diligent and professional. Porter Law Office provides representation for criminal charges in State and Federal Court and conduct charges in administrative and academic settings.
State Court
If you are accused of violating New York State law, the court you appear before will depend upon the location of the alleged offense and the nature of the charges. Porter Law Office provides representation in the courts of Onondaga, Oswego, Jefferson, Madison, Saint Lawrence, Lewis, Cayuga, Cortland and Tompkins Counties. Often times you may be required to appear in a town, village or city court within the county, such as Syracuse City Court or Dewitt Town Court.
Porter Law Office provides representation for the following New York State offenses:
Misdemeanor Crimes
Felony Crimes
Traffic Offenses/Driver's License Suspensions
Drug Crimes (Possession, Sale, Trafficking, Distribution, Cultivation, Prescription Forgery)
Assault Crimes
Juvenile Crimes
Probation and Parole Violations/Revocations
Sex Related Offenses
Forgery
Perjury
Theft Crimes
Harassment
Administrative License Suspension
Weapons Crimes
DWI/DUI
Federal Court
Porter Law Office provides criminal defense representation in District Courts throughout the Northern District of New York. Courts are located in the following cities: Syracuse, Albany, Binghamton, Plattsburgh and Utica. Representation extends to various types of federal matters, including:
Detention Hearings
Sentencing
Drug Crimes
RICO ACT Crimes
Tax Crimes
Insider Trading Crimes
Mail Fraud Crimes
Sex Crimes
Money Laundering Crimes
Weapons Crimes
Corruption Crimes
Bank Fraud Crimes
Conspiracy Crimes