About porter law office
Whether it is you or someone you care about, criminal charges can leave you frightened and bewildered. You never expected to be in this situation; you are not prepared for it, yet you are thrust into a predicament that is unraveling your world. Criminal charges have the potential to impact your family, your employment and your liberty.
Although your confusion surrounding the criminal justice system can leave you feeling helpless, it is important to remember that you have rights throughout the criminal process. Porter Law Office fights to protect these rights every day. You deserve compassion and confidentially so that you can fully understand your rights, and skilled, experienced counsel to exercise those rights for you.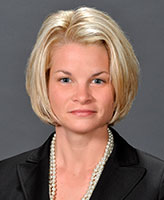 Annaleigh Porter
Attorney Annaleigh Porter is devoted to defending the rights of the accused. She credits her career path and comfort in the courtroom to her desire to see justice and fairness in the criminal court system.
Career
Ms. Porter spent several years working with late preeminent criminal defense attorney James McGraw. The time she spent with Mr. McGraw was and invaluable and provided an ideal foundation for a criminal defense attorney. During her time with McGraw Law Office, Ms. Porter defended clients' criminal charges in town, village, city, county and appellate courts throughout the state and in various federal district courts.
Next, Ms. Porter worked for the Syracuse firm of Gilberti Stinziano Heintz & Smith, P.C. where she continued criminal defense work, but broadened her litigation experience by handling matters related to contract disputes, environmental law and municipal regulations.
Since opening her own practice, Ms. Porter has been recognized by The National Trial Lawyers as being among the 'Top 40 Under 40' and has been honored by her peers as the Women's Bar Association of the State of New York's 'Rising Star' for Central New York.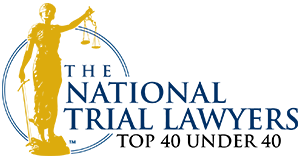 Education
A native of Lyons, New York, Ms. Porter left home to obtain a Bachelor of Science Degree, magna cum laude, from the College of Charleston in South Carolina. Ms. Porter was the captain of the College's women's rugby team and was recognized for numerous academic achievements, such as her induction into the Golden Key International Honor Society and the National Society of Collegiate Scholars and her receipt of the Humanities and Social Science Scholar Award.
Ms. Porter returned to Central New York to attend Law School at Syracuse University. While in law school, Ms. Porter's passion for Civil and Women's Rights led her to an internship with attorney Karen DeCrow as well as a summer position with the NAACP's Legal Department at their Baltimore Headquarters. Among other activities and honors, Ms. Porter served as President of the National Women's Law Student Association and was an executive member of the Moot Court Honor Society. Upon graduating cum laude from Syracuse University College of Law, she was recognized by the National Association of Women Lawyers as the 2010 Outstanding Law Graduate.
Admissions
State of New York
United States District Court, Northern District of New York
Affiliations
New York State Bar Association
New York State Association of Criminal Defense Lawyers
Northern District of New York Federal Bar Association
Onondaga County Bar Association
Central New York Women's Bar Association
Interests
Ms. Porter lives with her husband in the Syracuse area. Outside of her legal practice, she enjoys competing in triathlons of varying distances and is actively involved with Big Brothers Big Sisters of Onondaga County.